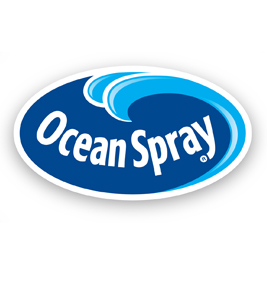 Recently we had the opportunity to try a different kind of fruit snacks from Ocean Spray. They are:
+Made with real fruit juice and natural colors* and flavors.
80 calories, gluten free and contain 100% of the Daily Value of Vitamin C.
Available with year round Double Box Tops.
These are so good, my kids LOVED them and they are now their favorite fruit snack. I have to put them up because they want them all the time. I don't typically like gummy like snacks but these are really good. The best part is they are natural and a great choice for a snack. I love the berry and cherry best, my kids liked the variety.
For more information visit Ocean Spray's® Website: http://bit.ly/OceanSprayFS and their Facebook page
http://on.fb.me/OceanSprayFBFS.
You can also click here to download a printable coupon for $1.10 off of the purchase of (2) Ocean Spray® Fruit Flavored snacks today.
Giveaway: 4 WINNERS will get 6 boxes each of these fun fruit snacks.
Disclosure: Ocean Spray® Fruit Flavored Snacks, information, and giveaway have been provided by Ocean Spray® through MyBlogSpark.