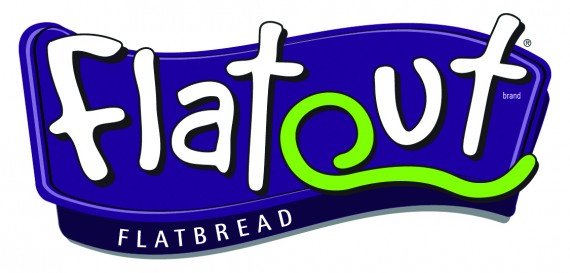 I know most moms are looking for easy healthy lunches to make in the summer time.  As a work at home, homeschooling mom I am always looking for quick, healthy lunches to add to our menu plans.  P&J sandwiches are good but they get old after a while!  You can make all kinds of  Flatout Flatbread wraps in the kitchen with your kids because they are easy to make  and take very little time!
We received a box filled with Flatout supplies including Flatout Light Original Wraps & Flatout Multigrain Wraps, a DIY kids chef kit, pizza cutter, as well as a Sam's Club gift card.  We were sent aprons to decorate and my daughter had a great time with this.
We made a Flatout Flatbread Roastbeef, Ham, and Cheese Sandwich!  It was very good and easy for my daughter to put together with very little help.  Working with the kids in the kitchen is a great way to connect with them with great conversations, and making memories
Flatout Flatbread Roastbeef, Ham & Cheese Sandwich
Flatout Flatbread
lettuce
Your Favorite Ham slices
Your Favorite Roast Beef Slices
Pieces of Cheese (again, your favorite)
Mayonaise
Wrap up and cut in half and voila you have a nice sandwich for lunch!
Yum!
Flatout Flatbread can work with P&J, breakfast mixtures, pizza, and more! 
Giveaway:  I have one prize pack from Flatout Flatbread to giveaway here at Angela's Analysis:  This includes:
1 DIY kids chef kit they can color and decorate any way they want( Prize packages may vary!)
1 $45 Sam's Club Gift Card
To enter, join the widget below:
Thanks to  Flatout Flatbread. for provided me and my winner a prize pack.  All opinions are 100% my own