Ooka Island is a 3D hero-mission designed to teach young children how to read. It is geared for preschool-2nd grade, or 3-7 years of age.
My daughter enjoyed this site! She follows Zobot (a robot character) through guided learning activities first, and then gets a chance to choose what she wants to do. I love that they teach all phonetic sounds in their games, including blending which is so important. The colors of the site are vibrant and fun!
There are also reading comprehension and vocabulary games, where your child can listen to a book and then answer questions, I thought it was great they have this because there are so many children that struggle in this area. She can also read books in this area from the beginning.
My daughter loved that the avatar can change colors after she earns time to do so, she can also play in pencil playground.
The website says:
"The OokaMethod combines phonological development and language-rich text with comprehension activities so that children have the opportunity to achieve effortless reading."
This is a site that can certainly improve your child's reading, even if they are a good reader on that 2nd grade level this will do nothing but improve it and it's fun! You can't beat that!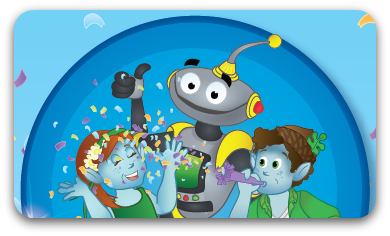 Ooka Island costs $12.95 a month for one child or $19.95 for up to four children in your family. There are discounts if you purchase a six month or a one-year subscription.
Ooka Island is offering a 30% discount if you use the code LAUNCHSPECIAL30 for a limited time
Make sure the following conditions are met with your computer to be able to play Ooka Island.
PC or Mac with highspeed internet connection
Sound turned on from the computer so you can hear the activities
'Optional' headset or microphone

As a member of the Homeschool Crew, I was given this product to review. I was not paid for this post. All opinions expressed in this post are mine.