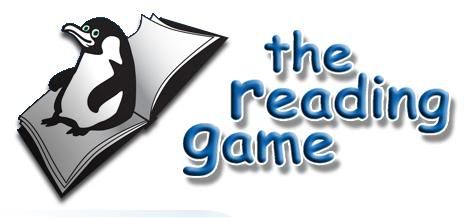 The Reading Game is a supplemental learn-to-read program.  This is a memory game that uses cards to help children with their reading using the most common sight words.   I reviewed this game back in 2011 and was SO excited to find they used part of that review to go on their new edition box!  How cool is that?
The new edition of the game has even more:  It  incorporates some changes and new enhancements based upon feedback from parents and teachers. These changes include the use of capitalization and punctuation in the six storybooks, which the first edition did not have in order to make the transition from the words learned in game play to the books easier. The second change is a staged learning format that scaffolds learning from stand alone-words (memory card game), to short phrases introducing capitalization and punctuation (in new picture flashcards-set of 18), to the full-length storybook.
I have a son that has dyslexia and teaching him to read was  a HUGE challenge for me.  He is 11 years old now and is a great reader and finding materials, supplements, and the right curriculum really helped us!  This game was a great help and the best thing about it was was he loved the game.   If you have a child that struggles to read you know how difficult it is to find materials with reading that they enjoy! When you are able to find a tool or product that they love you jump on it!  This game is a lot of fun and not only helps them with their reading but it also builds their confidence.
You work through a level on a certain animal starting with 1 and working through to 6. It is a matching game and when your child finds a match they read the word out loud.  You don't move on to the next level until your child can read all words in that level with no problem, after they finish level six they get to read a book with all the words in 1-6.  Once they read the book they move to the next animal.  The books are really cute and have great illustrations.
You can watch how the game is played on the video below:
On completing the series,the student has a reading vocabulary of 180 words.  The Reading Game was tested in field studies from the east Coast to the West, with kindergarten classes, reading intervention specialists, homeschooling parents and instructional coaches, with fantastic results.
The game contains: *Six beautifully illustrated story books *Six decks of matching playing cards *Teacher and Parent's Guide

The game retails for $34.95.  The Reading Game was created by Kenneth Hodkinson, author of the "Wordly Wise" series.  Just look at all the awards it has won!
Giveaway:  I have 10 games to giveaway.  I'm so excited about that.  This would be perfect to add to your new school year's curriculum!  Open to US Residents Only.  To enter join the widget below:
Disclosure: I was provided product for the purpose of conducting this review. All opinions are 100 percent mine!