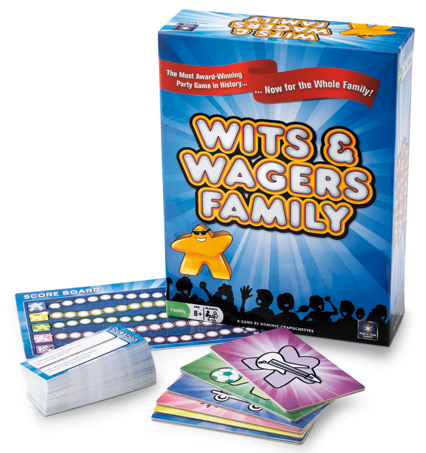 We love board games!  They are one of the greatest ways to connect as a family!  They help you have great conversation with your kids, helps you teach your kids about winning and losing along with many other educational skills.    Last year I reviewed a game called Wits and Wagers.  You can see the review here!
This is a game with question cards,  every player writes down a guess to a fun question. Then players try to score points by choosing which guess is closest to the right answer without going over.
They are about to have a really exciting Facebook contest they are hosting which will give YOU the chance to publish your own fun questions!  The Facebook contest starts on June 25 and runs for two weeks.   Make sure you join, this will be fun!
Make sure you mention Angela's Analysis in your submissions.  Thanks so much!